MAKEEN Gas Equipment Indonesia
Our team in Indonesia have been in the local gas market for decades, and they know the market standards and requirements better than most. The company is a subsidiary of MAKEEN Energy Group, well known in the market for the distribution and services on filing equipment of the highest quality.
MAKEEN Gas Equipment Indonesia

Ruko Orlin Arcade 1 Blok JA No 23
Jl. Boulevard Graha Raya
Paku Jaya – Serpong Utara
Tangerang Selatan 15324
Indonesia

Phone: +62 215 3122 308
Email: mgeid@makeenenergy.com
Aside from distribution of gas equipment, our Indonesian branch offers a wide array of services for your gas installations, such as preventive and corrective maintenance of equipment. 
MAKEEN Gas Equipment Indonesia gives its customers access to gas equipment from some of the most highly regarded manufacturers in the world, coupled with expert guidance from start to finish. If you are unsure about what you need, or what the best solution for your project would be, you will find all the necessary knowledge and experience here. Your success is our success, and we will make sure you reach your goals.
Who are we?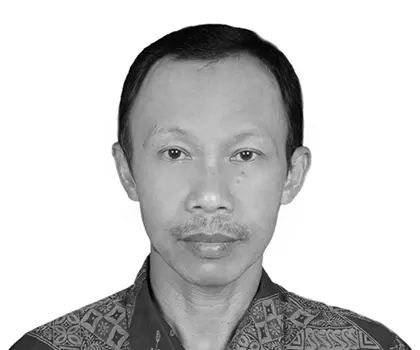 Ferry Lukita
Branch Manager, MAKEEN Gas Equipment Indonesia
Phone: +62 815 9905429
E-mail: fel@makeenenergy.com
Teams: fel@makeenenergy.com

Products
We understand, that gas is not simply gas. Therefore, we strive to provide you with the best solutions and products to meet your specific needs, when it comes to gas equipment. 
Read more