MAKEEN Gas Equipment India
Our Indian office is in Hyderabad and is responsible for sales in PAN India.
MAKEEN Gas Equipment India

Sanghi Nagar, Koheda Village.
Abdullapurmet Mandal, Sy No: 539,
Rangareddy Dist - 501511 Hyderabad, India

Phone: +91- 40-35023270 
Email: mgein@makeenenergy.com
As the Indian branch of MAKEEN Gas Equipment, MAKEEN Gas Equipment India is an expert distributor of equipment and components for industrial gases, natural gas, fluorinated gases and anhydrous ammonia, as well as equipment and accessories that are necessary for safe and efficient operations of a LNG tanks, stations etc. Our philosophy is to supply high quality products from the world leading manufactures in order to focus on reliability, lifetime, safety, and in the long run - the best outcome of your investment!
Our history
We have been working in India for more than thirty years, and today more than 80% of all cylinders filled in India are through our filling machines. We have our Indian office in Hyderabad, backed by technical support from Denmark, and technical support is one of our biggest strengths. We have a team of highly skilled and experienced persons who are able to serve you in the use of all kinds of gas components.
Who are we?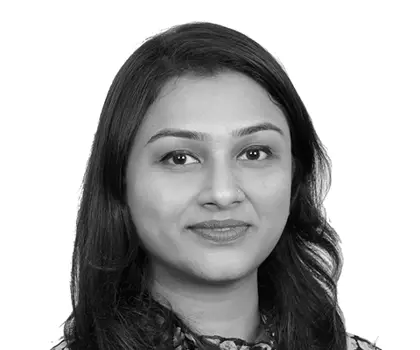 Pooja Agrawal
Product Manager
Phone: +91-4035023281
Mobile: +91-9963732106
E-mail: psa@makeenenergy.com
Teams: psa@makeenenergy.com
Products
We understand, that gas is not simply gas. Therefore, we strive to provide you with the best solutions and products to meet your specific needs, when it comes to gas equipment. 
Read more