A blog by MAKEEN Gas Equipment DK
Get to know your One-Stop Shop
When you do business with MAKEEN Gas Equipment, you are not just gaining access to the knowledge and products of your local office. You are supported by a global team of gas experts, each with years of experience in the industry. As a result, there is always someone at your disposal who can find the right solutions for you – no matter what challenge you are facing.
In this series, we want to introduce you to the different parts of MAKEEN Gas Equipment's global team and what they bring to the table, starting with MAKEEN Gas Equipment Denmark.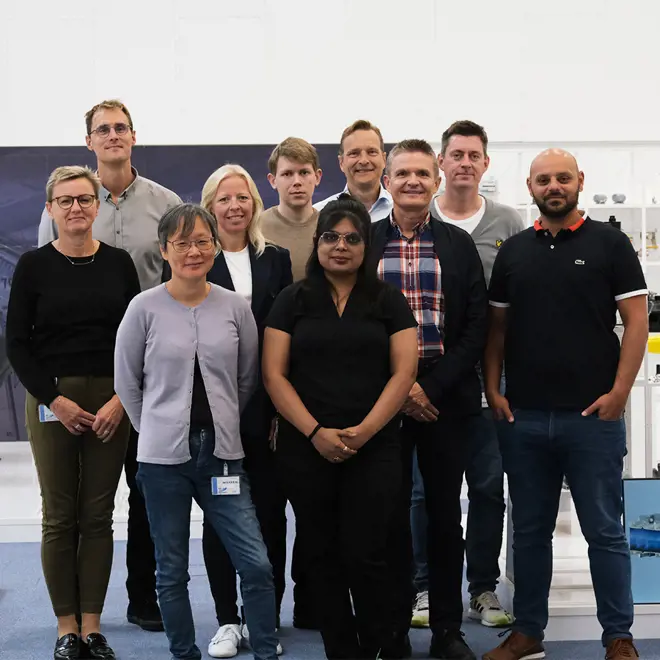 Our Danish branch is one of the founding entities in MAKEEN Gas Equipment, and the people here have customer support flowing through their veins. With a broad array of theoretical knowledge combined with practical experience of working with gas, the team here is well-equipped to find the right solution for any challenge a customer may have. Take our Senior Technical Sales Manager Anders, for example, who is famous with both colleagues and customers for his encyclopedic knowledge of all things gas-related.
And if it so happens that they don't have an immediate solution, they will keep at it until they find it.
As a result of this ability to find hidden solutions, our experts in Denmark are also popular with their colleagues from other MAKEEN Energy business segments who often come to them for input on challenging or unusual gas projects.
MAKEEN Gas Equipment Denmark is a stocking distributor for most of its brands, with a huge warehouse located centrally in Denmark. They are linked to an extensive network of sister companies and global suppliers, making it possible for them to supply items fast when delivery times are crucial.
Market coverage
The team at our Danish office is split into two sub-teams: One responsible for sales in Scandinavia and Central/Eastern Europe, and another responsible for markets in the Far East/Asia Pacific and Middle East. In both, you will find people with extensive knowledge of the respective market standards, requirements, and conditions.
As part of our business strategy "One World, One Agreement", we are in a process of redefining the market coverage of our respective locations. On the map below, you can see which areas MAKEEN Gas Equipment Denmark currently covers – and which they will cover in the future.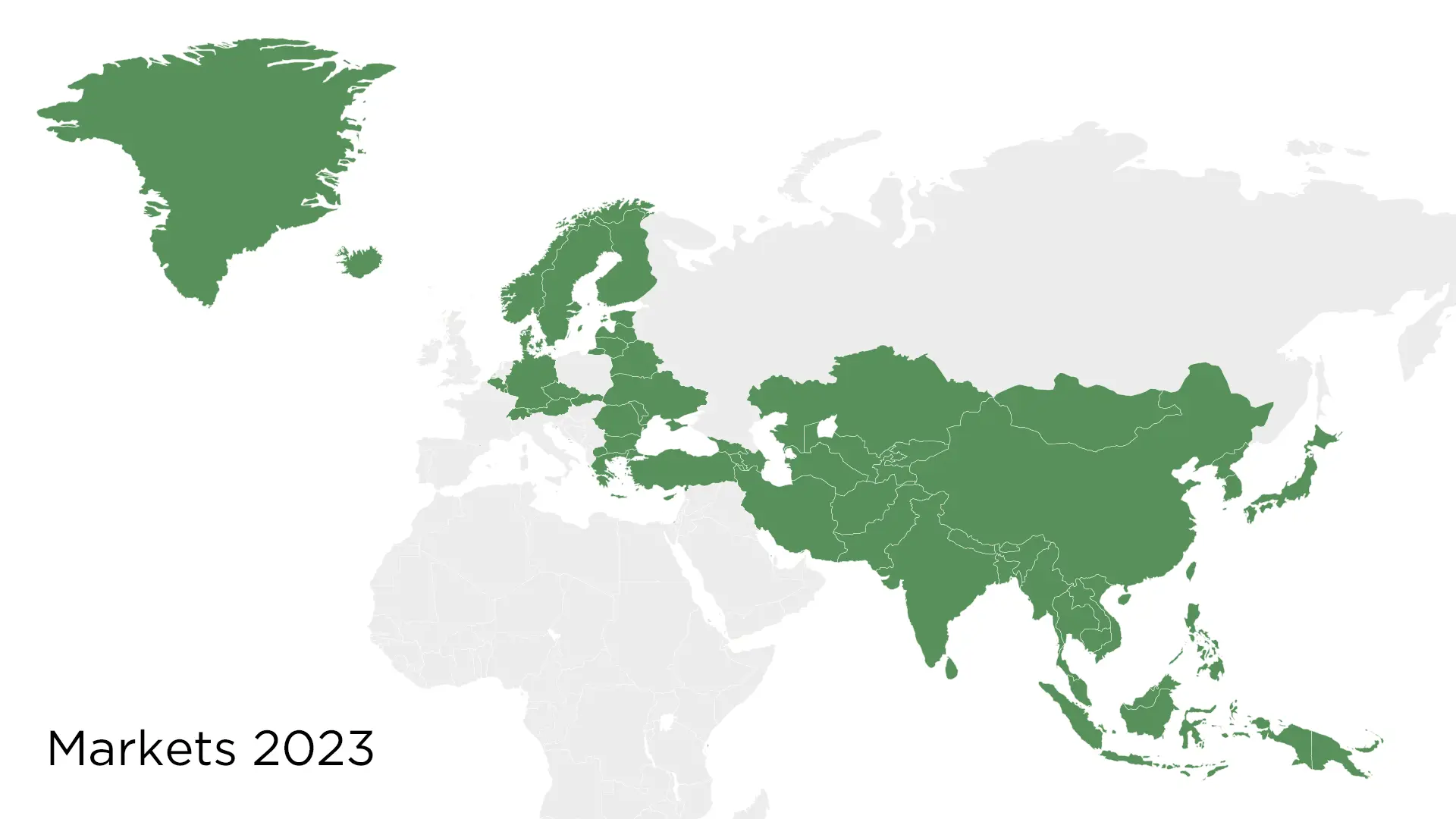 Gas products for every need
Due to the width of expertise present in the department, MAKEEN Gas Equipment Denmark offers an expansive product range for a variety of gas types. Aside from LPG products, they distribute equipment and components for industrial gases, natural gas, fluorinated gases, hydrogen, methanol, and anhydrous ammonia. Many customers rely on them to supply components for their burners, boilers, and heat exchangers.
Historically, MAKEEN Gas Equipment has also been their customers' go-to partner for gauges, thermostats, thermometers, and manometers that cater to a wide variety of business sectors, from small one-man businesses to larger industrial companies. But there are no gas products that our Danish department shies away from – whatever the customer needs, they will find a solution.
Illustrating this point nicely, our Danish team has recently been busy with meeting a steeply increasing demand for synthetic natural gas (SNG) solutions, which can help businesses balance the uncertainty in the supply of natural gas. MAKEEN Gas Equipment has already helped several customers implement these systems, enabling them to keep up their production without worrying about future gas shortages.
See who we are
Related pages
MAKEEN Gas Equipment Denmark is highly experienced in selling and configuring equipment for all kinds of gas, handling sales in Scandinavia, Central and Eastern Europe, Asia and Oceania.

See contact details and staff

With the One World, One Agreement strategy, we want to take the next steps to streamline our distributor agreements across all markets and strengthen our position as an innovative and leading player in the industry.

MAKEEN Gas Equipment makes the world of gas components convenient and efficient. With decades of expertise, we have the know-how and qualifications to service your needs within gas equipment.