The right compressor makes liquid and vapour transfer so much easier
Emptying liquid and vapour from your tanks can be a time consuming undertaking, but it is a necessary step in maintaining the health and safety of your equipment. The last thing you need is for your compressor to fail halfway through and prolong the procedure. That is why we have created a portable compressor that is as reliable as it is efficient: The GEM.
The GEM doesn't quit before the job is done. With over 100 GEM compressors currently in operation around the globe, we are pleased that our customers have expressed overwhelming enthusiasm over the machines' operational reliability.
You can expect the GEM to earn back your initial investment within a short time, as it is extraordinarily cost efficient to run. Whether you are emptying surface or underground tanks, the efficient and cost effective GEM compressor will not put your finances under pressure.
For a portable unit, convenience is paramount, and the GEM delivers on this point as well, with compact design (only 50 cm tall), light weight (50 kg), easy movement on uneven surfaces and a removable handle for easy storage.
Learn more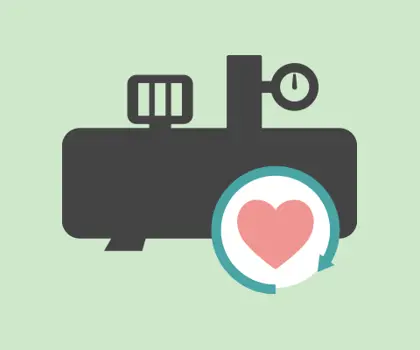 5 tips for diesel-powered compressor maintenance
We have here gathered a list of maintenance tips that help your compressor be more efficient and live longer.
Check it out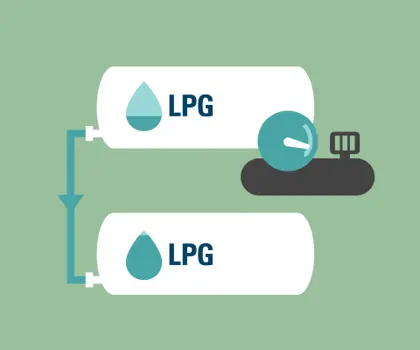 How does a compressor work?
Here you find a quick, three-step overview that shows the basic principles of vapour and liquid transfer with a compressor.
Check it out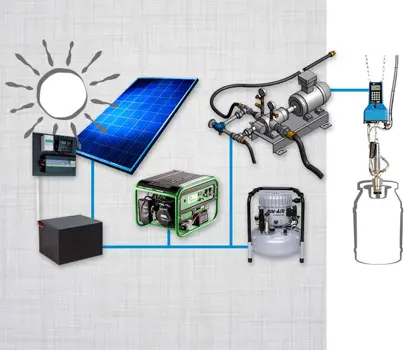 Going off the grid? You can still fill LPG cylinders with these solutions
No power - No problem. With our off-grid solutions, you can start filling anywhere in a short time with a minimal investment.
Read more