Take care of your equipment, and it will take care of you
Even a Ferrari needs a tune-up now and then – and in that respect, gas equipment is no different from cars. To prevent breakdowns, loss of production, and safety hazards, it is crucial to maintain your machines regularly. That is why we are serious about staying in touch with our customers and making sure that the equipment we sell them keeps running perfectly, even many years after the sale.
Scheduled maintenance means:
Increased uptime, which leads to more income
Less money spent on expensive new equipment
The highest degree of safety from leakages
You don't need to stock spare parts – we take care of it for you
Preventive maintenance is key
The first goal in maintenance of gas equipment is not about reacting to a problem when it arises – it is about regular check-ups to predict and pre-empt any issues before they happen. For this, we have service teams in, among other places, France, Belgium, the UK, Portugal, and Spain who drive out to our customers' sites at scheduled intervals to check up on the health of their equipment.
We carefully track which equipment is operating and where, in order to always have a stock of spare parts on hand. Especially in these times, when the supply crisis means that ordering parts can take weeks, it is a comfort to have a partner who always keeps a proper stock. The result is peace of mind for the customer – and, in the end, money saved on fewer breakdowns and production stops.
Service tours and predictive maintenance
MAKEEN Gas Equipment's team in Belgium (also known as Kroch Equipment) and in Portugal are experts in industrial compressor and pump skids, which brings along deep knowledge about the proper maintenance of gas compressors and pumps. Each year, our team takes a tour of customer sites in Benelux, France, Portugal, and Spain to check that their pumps and compressors are still working and give them the necessary care to keep them running smoothly until the next visit. How often? We determine that according to how much you use the equipment in question – so you will not be bothered unnecessarily if your machines are not due for a check-up.
Our predictive maintenance service makes it possible to monitor the state of health of a machine. With triaxial vibration analysis at different frequencies, we can reveal defects such as unbalances, bearing, geometry, wear, motor damage, belt wear, etc.
We draw up a report with a series of solutions that we carry out, as well as recommendations to follow in order to find a solution to the problem and minimise the risk of subsequent damage that may be caused to other parts of the machine.
Service and reconditioning in the UK
Similar to Belgium, our team in MAKEEN Gas Equipment UK have many years of experience in prolonging the life of our customers' machines. This includes both on-site maintenance (preventive or reactive) and in-house reconditioning of worn equipment. Even if we don't have a regular service agreement, you can always call us if the need for technical assistance arises. Maybe you can spot one of our service vans on the UK roads?
Rotate your equipment and skip the wait
Don't want to wait for maintenance of your equipment to finish before you operation can resume? If it is a longer procedure, you can make use of our exchange program. In essence, we take your compressor or pump and exchange it for one that is ready to go. We remanufacture your equipment and provide extensive test reports. When it is good to go, we return it to you. It's like borrowing a car from the workshop while your own is getting new brakes.
Recommended by the best
One of our long-standing customers in Europe is Antargaz, a part of UGI, who have compressors and pumps running all over the country. Here is what they have to say about how we help maintain their equipment:

"For more than a decade, we have been very satisfied with the technical support of MAKEEN Gas Equipment for the management and maintenance of our on-site gas compressor fleet. We appreciate their professionalism, their responsiveness, their skills and the quality of their service!"
In the worst-case scenario
As mentioned above, the preferred method of maintenance is always to be ahead of the problem. But no-one can control everything, and sometimes the unforeseen happens. When that is the case, and equipment breaks down unexpectedly, you can also call us. If we have a service crew nearby, we will help you out as fast as possible.
But remember: The more regularly you maintain your equipment, the more you minimise the risk of an unexpected breakdown.
Get in touch!
If you are wondering whether we can help keep your equipment run better and longer, don't hesitate to give us a call or write an e-mail. 
Learn more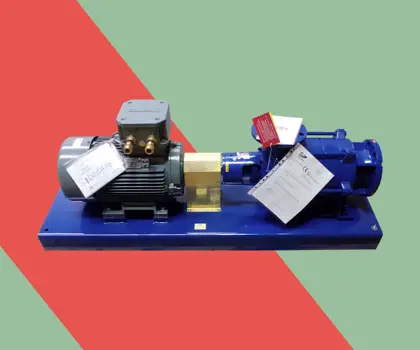 How to pick the right LPG pump for the job
It's not easy to navigate the jungle of gas pumps on the market. Let MAKEEN Gas Equipment help you choose the right pump for your business.
Read more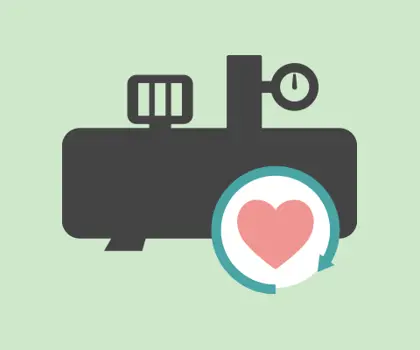 5 tips for diesel-powered compressor maintenance
We have here gathered a list of maintenance tips that help your compressor be more efficient and live longer.
Check it out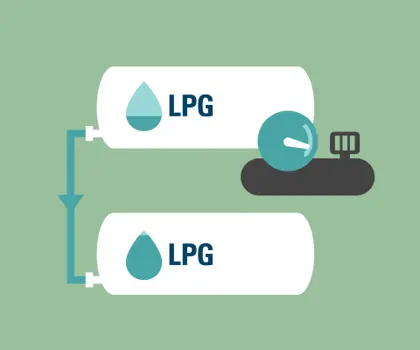 How does a compressor work?
Here you find a quick, three-step overview that shows the basic principles of vapour and liquid transfer with a compressor.
Check it out