A blog by MAKEEN Gas Equipment
Flexible LPG pipes that eliminate corrosion
Corrosion in LPG pipes is a hazard that requires you to regularly check corrosion levels and x-ray the welding on your underground steel pipes. LPG-flex® pipes eliminate these concerns and pack an array of other advantages to boot. They are available at your nearest MAKEEN Gas Equipment centre in three standard sizes - DN20, 25 and 32.
Strong and efficient
LPG-flex® pipes is a series of flexible thermoplastic pipes for the transport of LPG. You may think that plastic is unsuitable because it stretches and bends under pressure, but that is not the case with LPG-flex® pipes. Thanks to aramid fibre reinforcement, which is also found in bullet proof vests, LPG-flex® pipes offer excellent strength (up to 35 bar) and creep properties. Furthermore, since plastic is roughly 100 times smoother than steel, you get the same flow results with a smaller pipe diameter. And as we all know, plastic does not corrode like steel. One less thing to worry about.
Installation made easy
Installing LPG-flex® pipes is a breeze compared to traditional steel piping. The piping is delivered on disposable reels with a standard length of 200m (or more if requested) and is installed in continuous runs with no buried, inaccessible joints. One of the great benefits is the ease of assembly of the end connectors. This is done by crimping the ends to the pipe rather than by welding or mechanical connectors, meaning that installation is a matter of hours instead of days, and the associated costs are significantly lower. MAKEEN Gas Equipment carries threaded and flanged crimping fittings for all LPG-flex® pipes sizes.
Long lifespan
Of course, your pipes don't just have to be strong, safe and economical. They also have to last. Luckily, LPG-flex® pipes have an expected lifetime of 30 years, so you can rest assured that you will not have to invest in new pipes anytime soon.
Due to fire safety concerns, LPG-flex® pipes must be buried underground, with steel protection pipes encasing them where they emerge from the ground. LPG-flex® pipes can be buried directly in a trench or encased in a polyethylene duct.
Please do not hesitate to contact your nearest MAKEEN Gas Equipment location. Together we will find out whether LPG-flex® pipes are the right solution for you.
Contact us
Learn more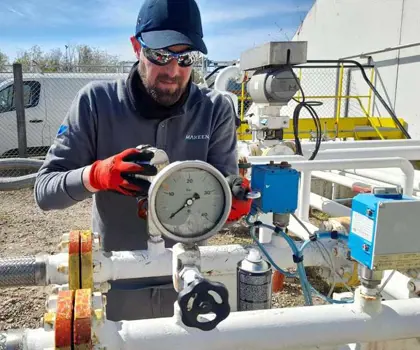 The importance of preventive maintenance
Even a Ferrari needs a tune-up now and then – and in that respect, gas equipment is no different from cars. To prevent breakdowns, loss of production, and safety hazards, it is crucial to look after your machines, even if they seem perfectly fine at first glance.
See how we can help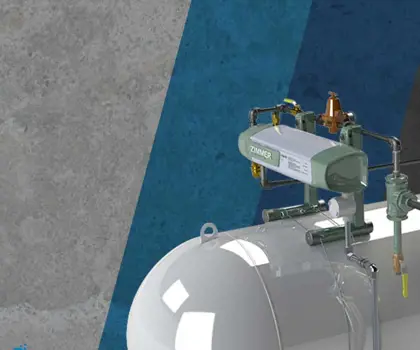 The ultimate cost-saving device for LPG tank owners
Even a classic can do with an update once in a while. Algas-SDI has improved the ZIMMER – the safest, easiest and most reliable LPG vaporiser.
(Re)discover ZIMMER's benefits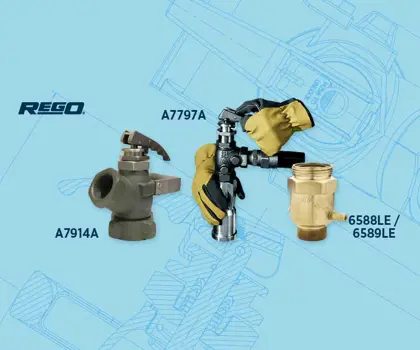 Reduce your emissions today by changing your valves
RegO® has designed a line of low-emission products, which all help to keep unnecessary emissions to an absolute minimum.
Read more